Christmas lecture 2022
2022/11/23
On Dec. 12, 2022, our Christmas Lecture will take place starting at 10:30 a.m. with an enlightening lecture by Dr. Hamm, entertaining & exciting experiments and, of course, Glühwein and christmas cookies.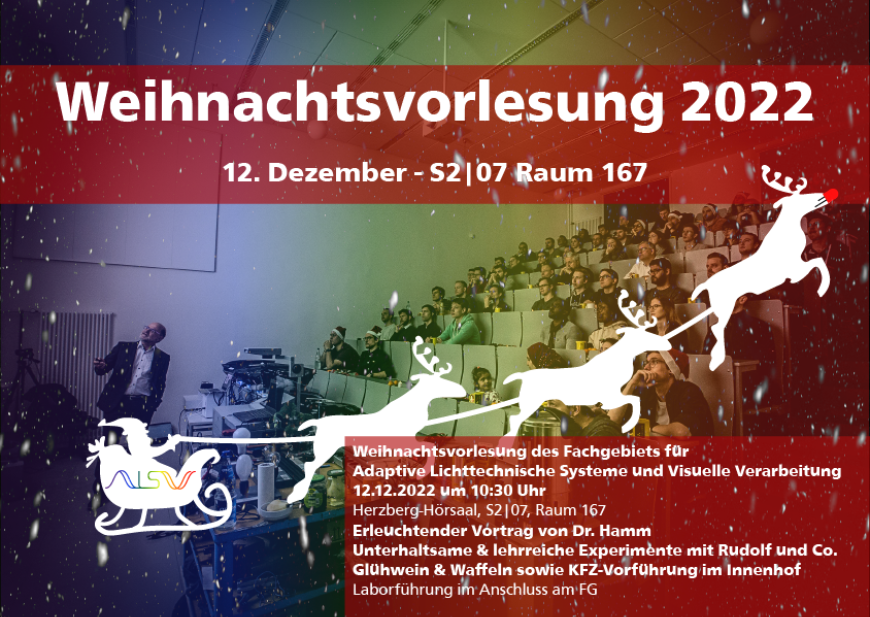 All students and interested parties are welcome to attend our Christmas Lecture this year in the Herzberg Lecture Hall (S2|07 – Room 167). The lecture is open to the public and admission is free. Early attendance is recommended!
Afterwards, there will be (even more) Glühwein, fresh waffles, an automotive lighting demonstration in the courtyard in front of the department as well as lab tours.