Nobelpreisträger Prof. Nakamura auf der ISAL-Tagung in Darmstadt
2015/10/01
Das International Symposium on Automotive Lighting (ISAL) findet alle 2 Jahre in Darmstadt statt. Es wird seit 1995 vom Fachgebiet Lichttechnik der Technischen Universität Darmstadt veranstaltet. Über zwei Jahrzehnte hinweg hat sich die Tagung zur international führenden wissenschaftlichen Veranstaltung im Bereich der Automobilbeleuchtung etabliert. Vom 28.-30.09.2015 fand die 11. ISAL im Wissenschafts- und Kongresszentrum damstadtium statt.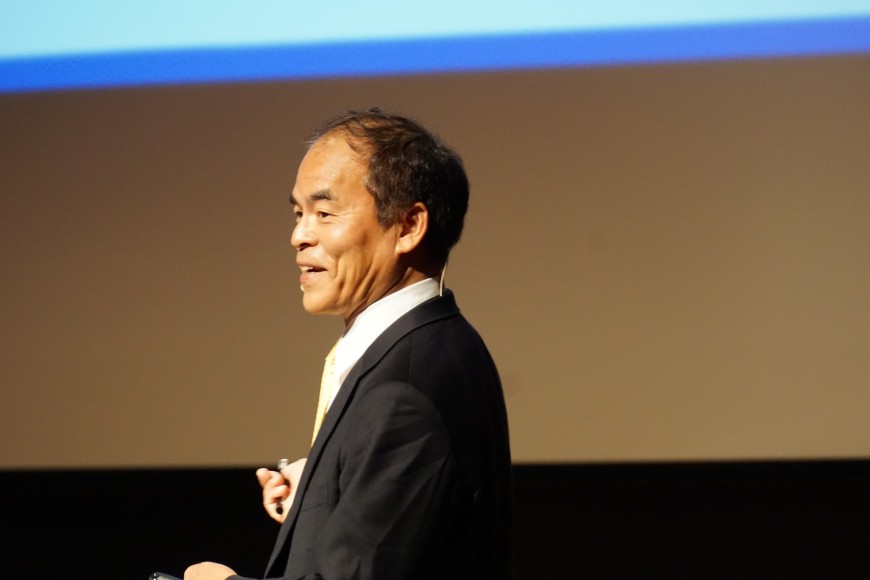 Mit mehr als 800 Teilnehmern war das Interesse an der ISAL im Jahr 2015 erstmals so groß, dass im Vorfeld der Veranstaltung keine weiteren Besucher mehr zugelassen werden konnten. Ein besonderes Highlight war die Keynote-Rede von Prof. Nakamura, der im Jahr 2014 für die Erfindung der blauen LED den Nobelpreis für Physik erhielt. Die Anwesenden folgten mit großem Interesse seinen Ausführungen zum Thema "Actual and future technologies for LED and Laser Diode lighting".
Bei der Podiumsdiskussion diskutierten Teilnehmer und Referenten die Aspekte rund um das Thema "Adaptive Frontbeleuchtungssysteme – Blendfreies Fernlicht". Das Fachgebiet Lichttechnik war mit insgesamt fünf Fachvorträgen auf der Tagung vertreten.