International Forum on Automotive Lighting
5. IFAL in Shanghai mit reger Beteiligung und Kooperation der TU Darmstadt
2017/03/23
Am 07. und 08. März 2017 zog es mehr als 500 Fachleute aus Industrie und Forschung zum 5. "International Forum on Automotive Lighting" in Shanghai, China. Die 5. Austragung der Fachkonferenz fand mit dem Schwerpunkt "Lichttechnologien für vernetzte und automatisierte Fahrzeuge" statt. Zwei interne sowie ein externer Doktorand des Fachgebiets Lichttechnik durften ihre VForschungsergebnisse zu Front- und Heckbeleuchtung vorstellen.
Aud der 5. IFAL wurden dieses Jahr wieder zahlreiche Vorträge und Artikel vorgestellt, die sich mit den verschiedensten Themenblöcken rund um automobile Lichttechnik auseinander setzen. Themengebiete wie aktuelle Anforderungen an Gesetze und internationale Regelungen, Technische Neuheiten in Front- und Heckleuchten wurden mit Vorträgen zu neusten Fertigungsverfahren im LED Bereich abgerundet.
Das Fachgebiet Lichttechnik wurde von Herrn Kobbert, Herrn Kosmas sowie Herrn Rabenau (Audi AG.) vertreten, die jeweils einen Vortrag mit den Themen "Contrast measurements for detection and recognition with Laser High Beam Systems in real life driving tests" und "Traffic sign Illumination with Glare-Free High Beam" sowie "Investigation of Red, Flexible OLED Devices for Automotive Rear Lighting" Ergebnisse aus ihren aktuellen Forschungsthemen vorstellten.
Aus allen eingereichten Artikeln wurden alle 3 Doktoranden mit "Best Paper Awards" ausgezeichnet.
Parallel fand die 3. automobile Licht-Ausstellung in Shanghai statt. Mit ca. 3000 Besuchern und Ausstellern aus allen wichtigen Teilnen der Automobilbranche konnten hier wichtige Kontakte geknüpft und neues Wissen ausgetauscht werden.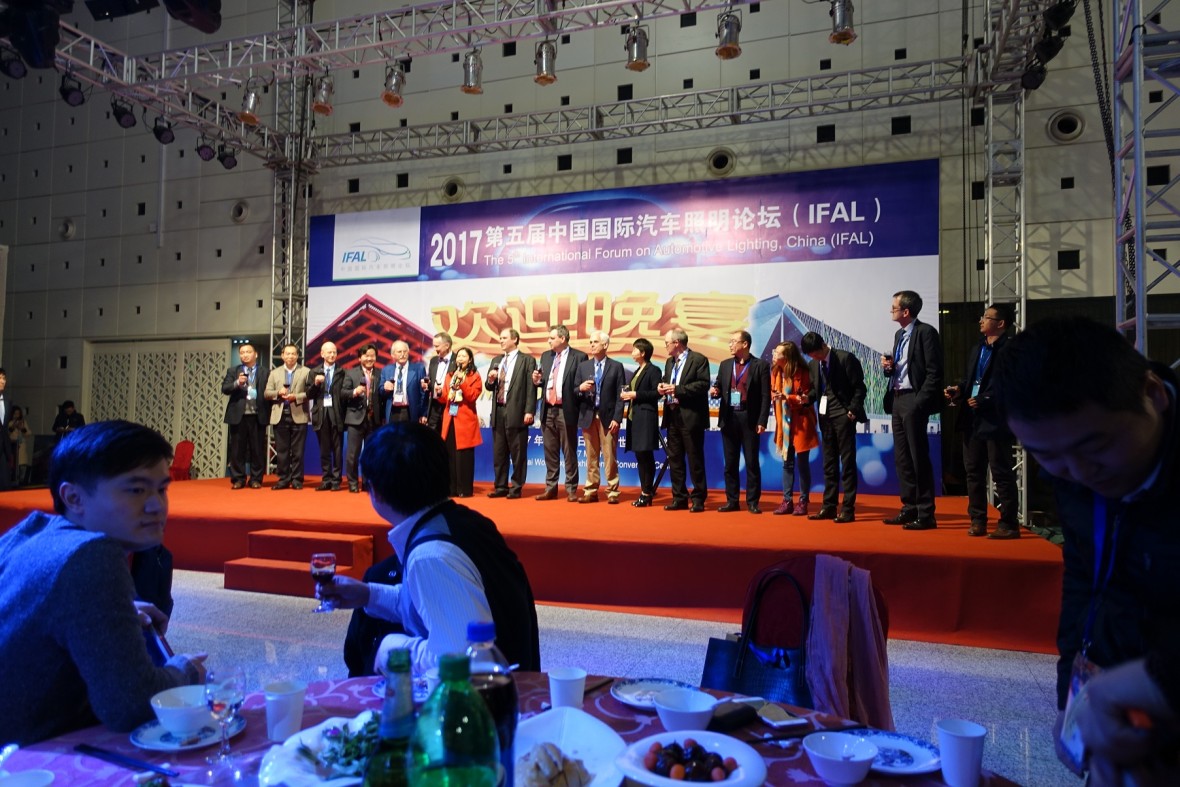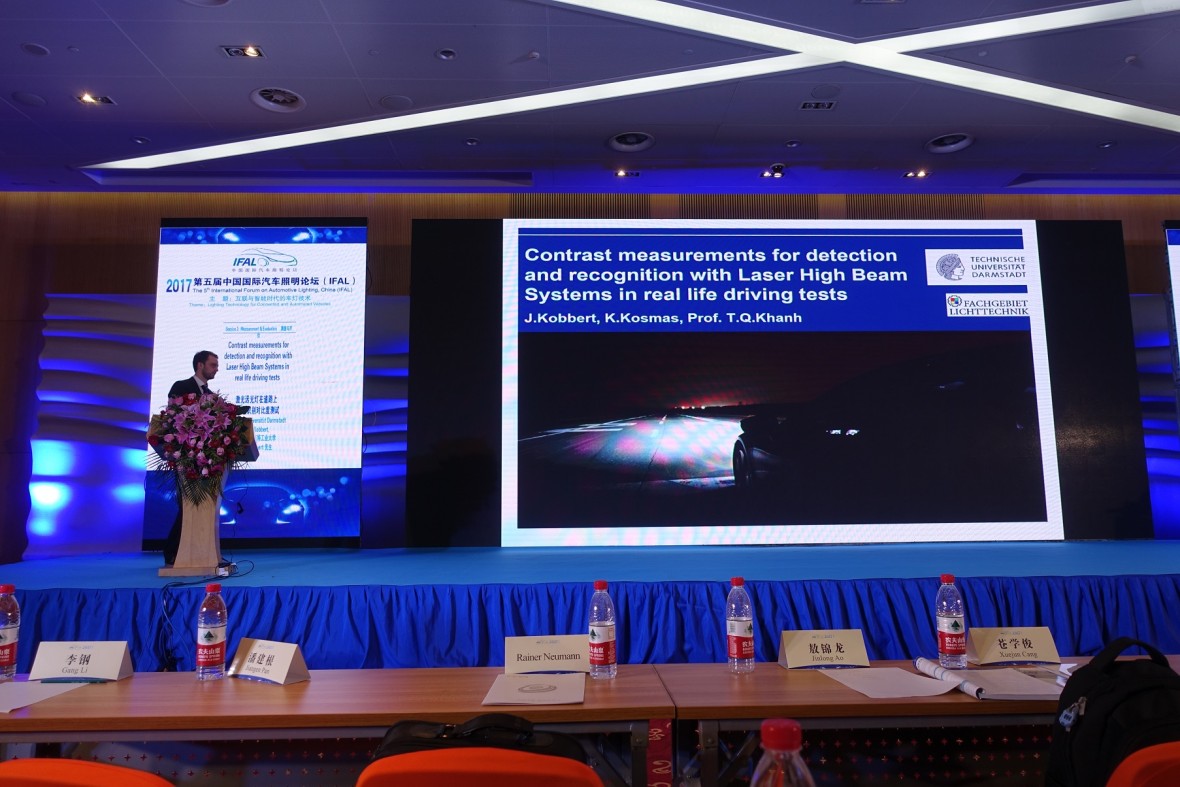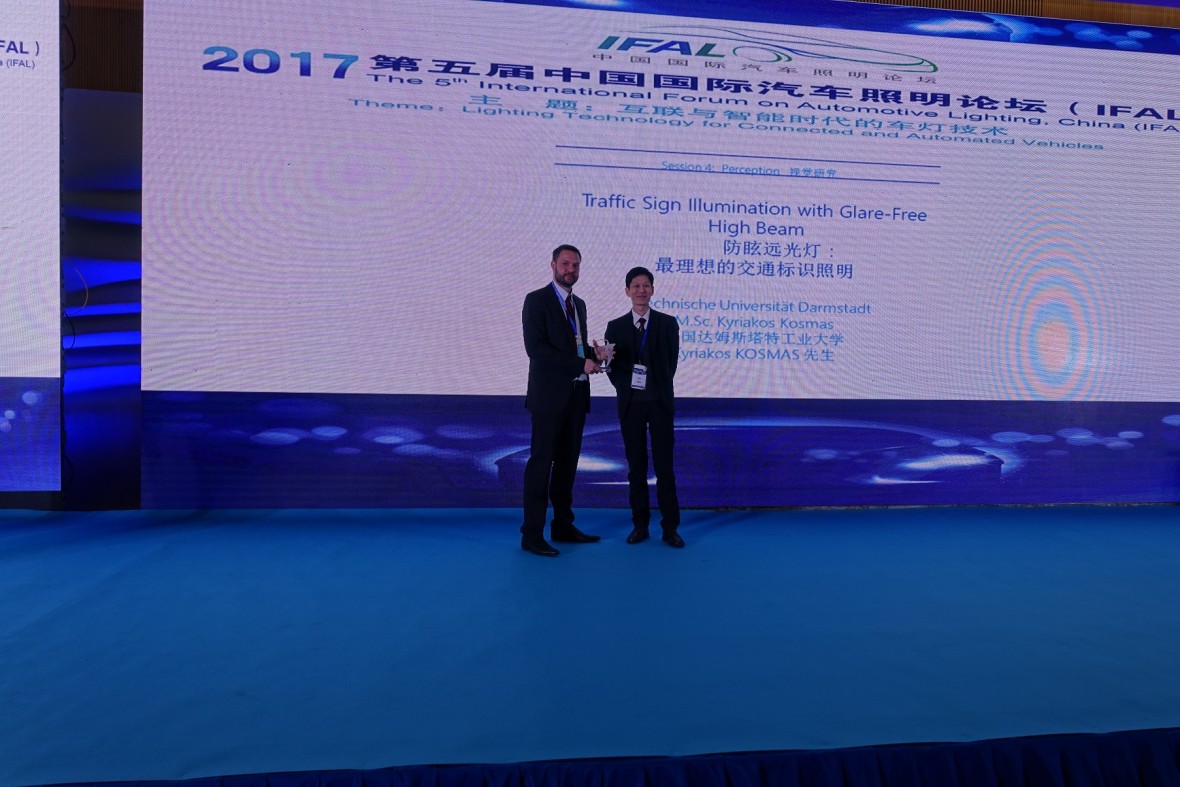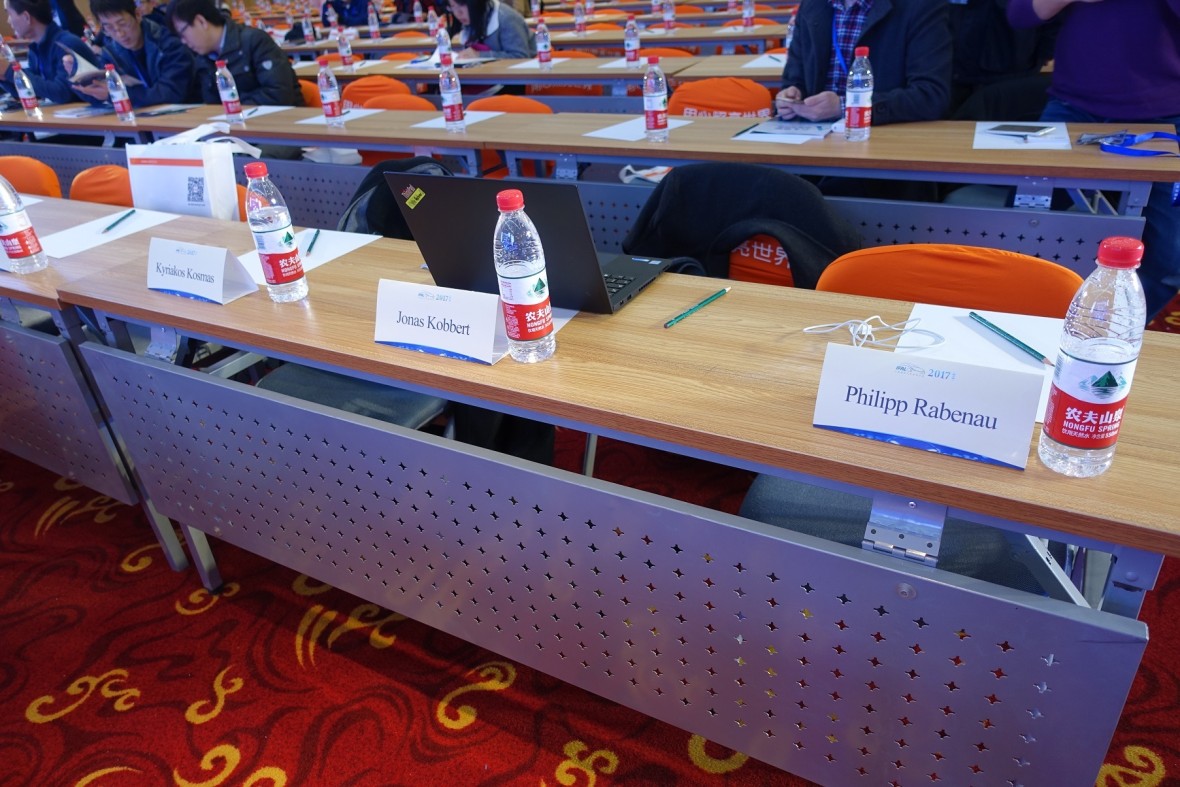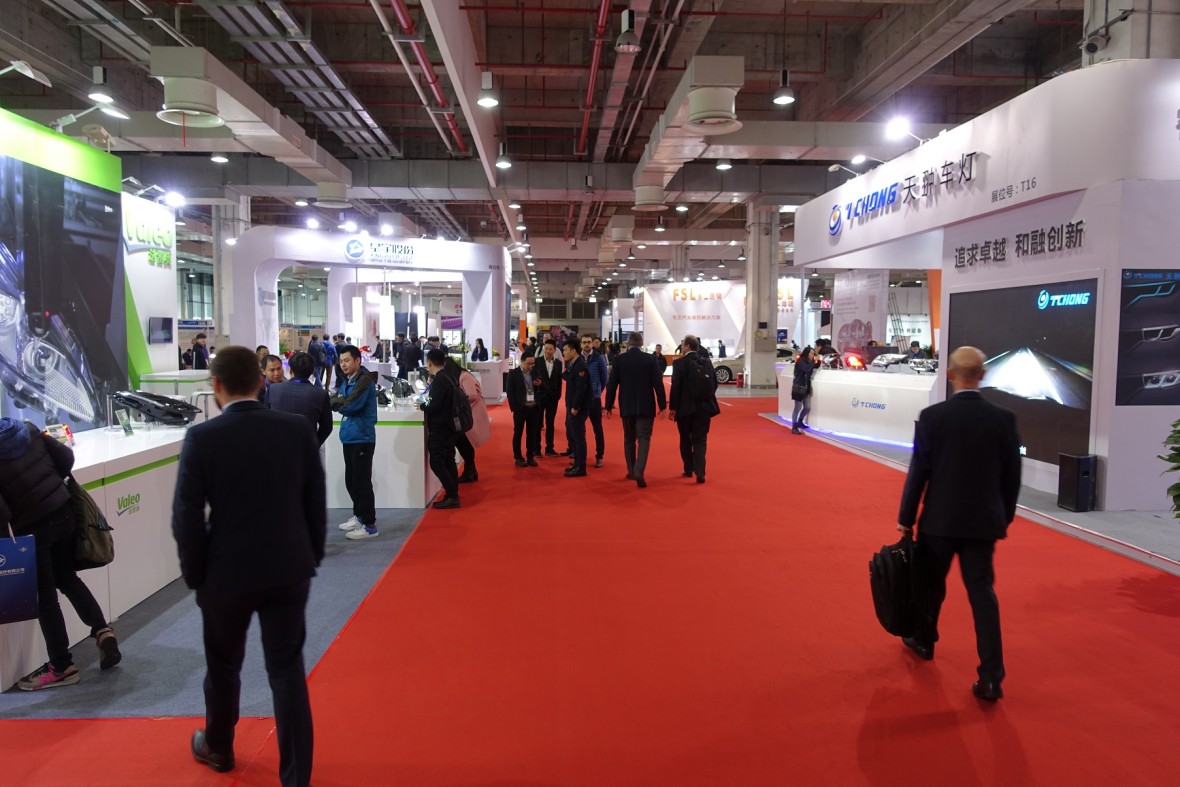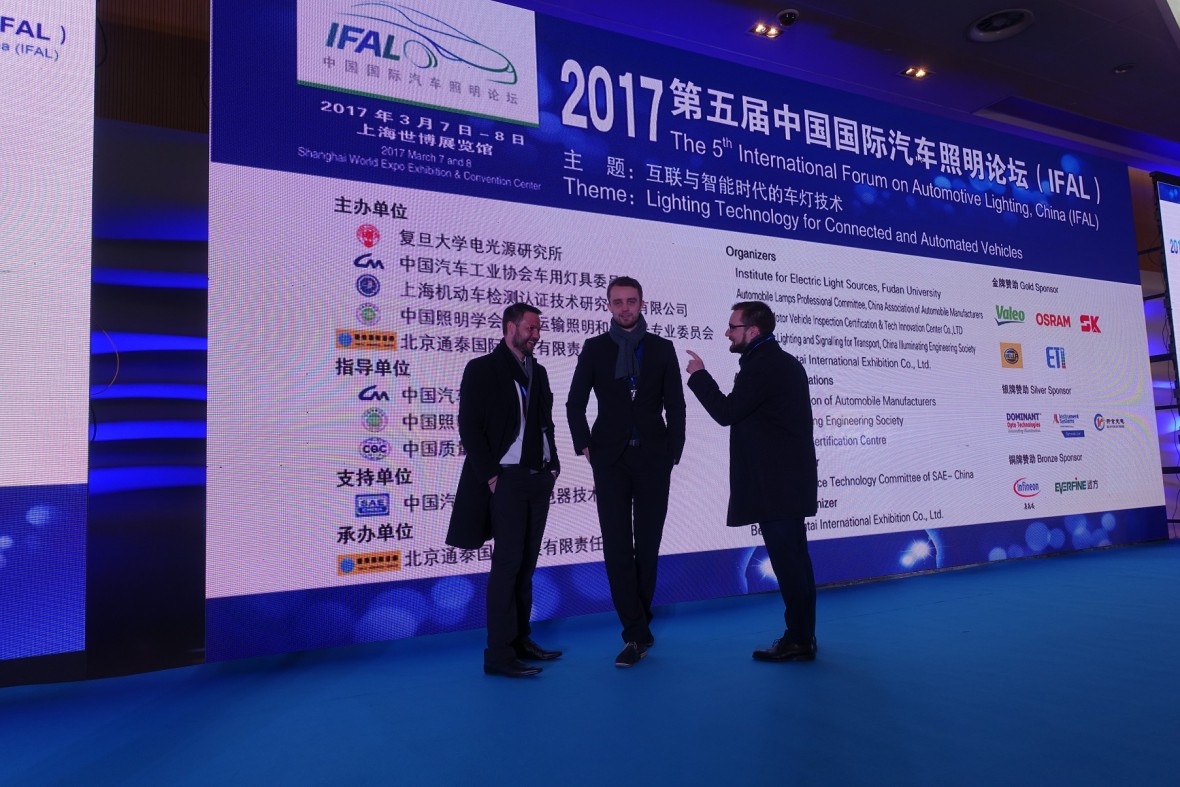 Zurück
Vor
Gehe zu Bild 0

Gehe zu Bild 1

Gehe zu Bild 2

Gehe zu Bild 3

Gehe zu Bild 4

Gehe zu Bild 5

Gehe zu Bild 6