Climate protection Microalgae: The green CO2 reservoir of the future
2023/05/30
As part of the ZIM project "smartPBR", which is funded by the German Federal Ministry for Economic Affairs and Climate Protection, a smart and highly efficient algae photobioreactor (PBR) is being developed.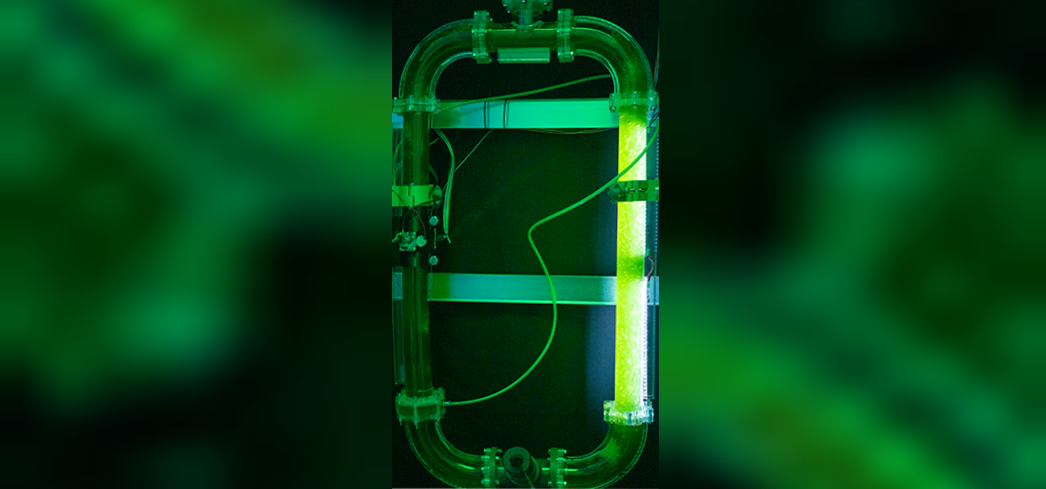 The project partners, including Algoliner GmbH & Co. KG and the laboratory of Adaptive Lighting Systems and Visual Processing, aim to contribute to a circular economy in which the industrial byproduct CO2 is transformed into a valuable commodity. The smartPBR project aims to improve the performance of current algae reactors by developing sensor systems that can measure algae density, LED exposure and current sunlight and then maximize energy efficiency. Together, we can minimize energy consumption per kilogram of biomass while reducing costs by combining this sensor system with a growth model of the alga and predictions of solar irradiance and energy costs.
Microalgae have a wide range of applications and can be used to produce superfoods, skin care products, pharmaceuticals, and fertilizers. They can also be used to produce feedstock for bioplastics and offer an alternative energy source to non-renewable energy from fossil fuels. Microalgae are an appealing and long-term alternative for reducing industrial greenhouse gases due to their capacity to trap CO2. Considering climate change and the continued worldwide population expansion, the development of algae in PBRs offers the potential to efficiently and sustainably supply the need for raw materials for food, animal feed, polymers, and energy production in the future.